Welding machines can be supplied as complete systems including power source, torch or gun, cables, feeders, positioners, robots, or other required components. A power source for a welding machine or a joining machine provides a TIG gun, MIG gun, electrode holder, laser, electron beam gun or other welding unit with the required output power to melt material.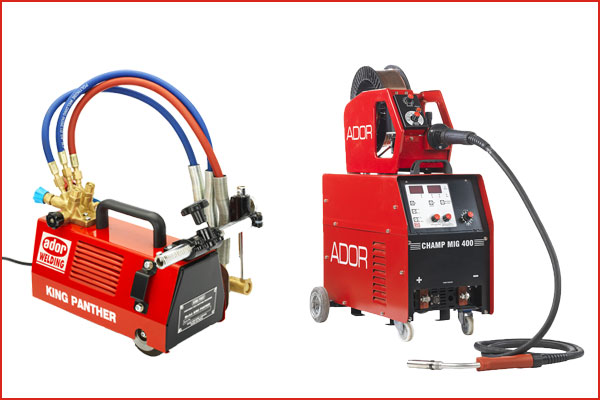 AC arc welding transformers for every application from medium to heavy duty welding both within shopfloor as well as projects sites. Most  recommended for site maintenance welding and medium/heavy structural welding. Most reliable and dependable, natural air cooled.
Three phase inverter based, high effencify and high power factor DC Welder Enhanced Reliability due to SMD technology High frequency IGBT based Rectifier Arc force adjustment on panel TIG welding possible with External HF unit.
THYRISTOR BASED DC WELDER
Thyristor based heavy duty DC Welding and Gouging Rectifiers.Stepless control for current adjustment Smooth and stable arc with minimum spatters
Constant current drooping characteristics – Ideal for Welding and Gouging applications. Power source provided with built in Hot start, Antistick and self controlled Arc force dynamics.
The set consists of three-phase motor as prime mover and DC welding generator of a special design. Excellent high quality welding with big savings in power bills Positive protection against overload and single phasing Mobile and mounted on rubber-tyred wheels. Ideal for welding with cellulosic electrodes for cross country pipelines and thermal/nuclear power plants.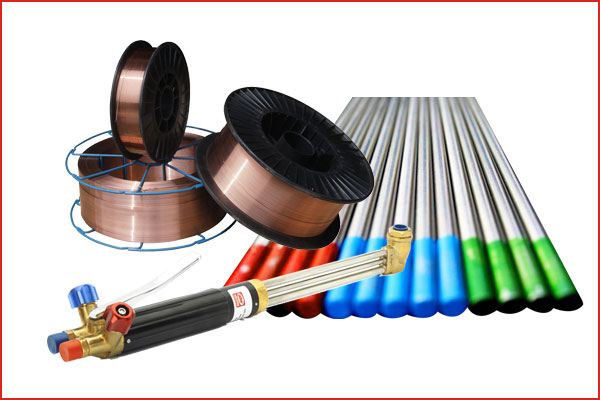 Wide range of welding consumables stick electrodes, Wires and Fluxes for diverse Applications such as Marine, Quarry, Crushers and MRO, approved by international inspection agencies.