We offer leading brands such as Timken, NSK, SKF, IKO, FAG, INA, FYH. Also we help and guide selection of Bearings to help increase productivity, uptime and performance in a wide range of applications and markets. Our range includes wide range of antifriction bearings, bearing kits, and advance products such as housed units, integrated bearing assemblies and precision assemblies.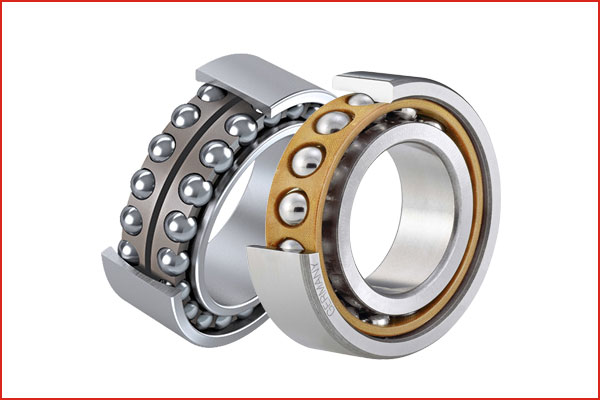 BALL BEARINGS
A ball bearing is a type of rolling-element bearing that uses balls to maintain the separation between the bearing races. Radial ball bearings consist of an inner and outer ring with a cage containing a complement of precision balls. The standard Conrad-type bearing has a deep-groove construction capable of handling radial and axial loads from either direction in versatile designs that permit relatively high-speed operation.
TAPER ROLLER BEARINGS
Tapered roller bearings are uniquely designed to manage both thrust and radial loads on rotating shafts and in housings. Tapered roller bearings are available – in single, double and four-row tapered roller bearing configurations.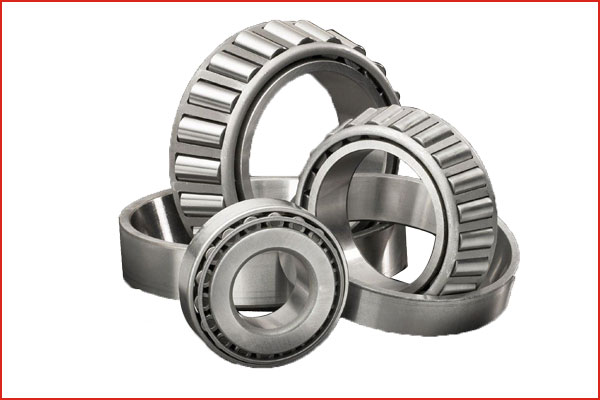 CYLINDRICAL ROLLER BEARINGS
Cylindrical roller bearings are to manage heavy radial loads, rapid acceleration and high speed. The majority are single row bearings with cage. High-capacity bearings, double row bearings, multi-row bearings with and without cage, and split bearing are available.
THRUST BEARING
Thrust bearings accommodate loads that are predominantly in the direction of the shaft. The bearings are typically classified by the type of rolling element and shape of the raceways. Thrust design helps bearings to manage thrust (axial) loads and provide high-shock-load resistance in a variety of applications. We offer seven basic thrust bearing types: ball, crossed roller, cylindrical, machined tapered, stamped tapered, spherical and needle.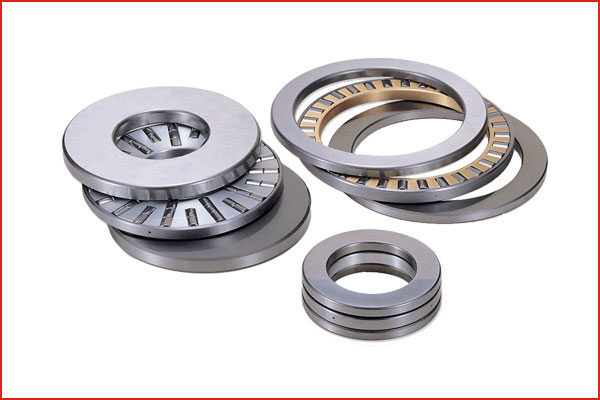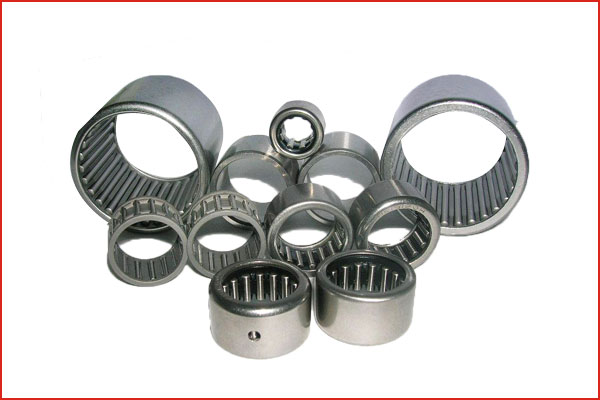 NEEDLE ROLLER BEARING
A needle roller bearing is a bearing which uses small cylindrical rollers. The difference between a needle roller bearing and roller bearing is the ratio of diameter and length of their rollers, as a general rule when the ratio of the diameter and the length of roller of a roller bearing is between the interval of 0.1 to 0.4, that roller bearing is called a needle roller bearing. They are used to reduce the friction of a rotating surface and are extremely suitable for bearing arrangements where radial space is limited.
PLUMMER/PILLOW BLOCK BEARING
Plummer block and pillow block or bearing housing, is a pedestal used to provide support for a rotating shaft with the help of compatible bearings & various accessories. Housing material for a pillow block is typically made of cast iron or cast steel. The housings have a re-lubrication facility and can be used with either oil or grease lubrication. Benefits include a facility for easy mounting of preassembled shafts.