Safety is a prerequisite in our business. We can't operate without it. Our industries reliability and sustainability depend on safety, which explains why it is so crucial to understand industrial risks and be rigorous and systematic in applying safety rules. To ensure safety every day, our first focus is to create a culture of high standards and we offer industry with the following safety equipments.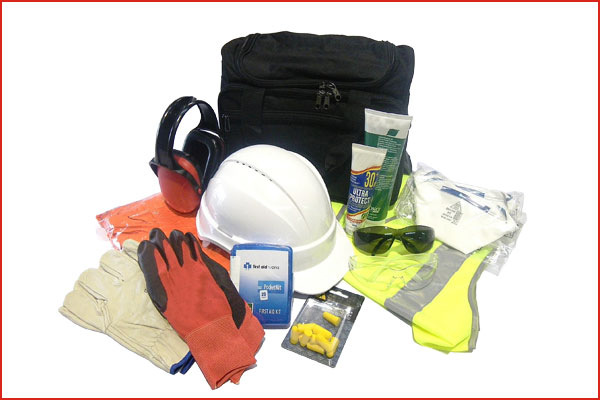 Regardless of whether it's for use in industrial cleaning, work with paints and varnish, processing chemicals or environments with hazardous viruses and bacteria, we offer dynamic range of overalls for protection. We also offer customized Overalls as per your requirement with company logos and personnel names based on quantity.
Safety shoes are one of the most vital parts of work wear in most industries. One should always adhere to the laws & regulations of Safety Footwear. It's Simple; our Safety Footwear range will help you do just that. We offer an extensive range of Safety Footwear to suit your requirements and comfort. Our Safety Footwear range consists of Safety Boots, Safety Shoes from trusted known brands.
Safety Gloves for protection when dealing with chemical or abrasive manual work are a must. Safety Gloves come in various Types, Fabrics, and Sizes. We also have special gloves for Flame & Spark Resistant for use in welding industry.
Our aim is to provide safety eyewear which protects and allows perfect vision at the same time. The Safety Glasses are available in clear and dark shades based on your requirements.
We provide Masks for certain paint spraying, solvent and pesticide based projects, offers both comfort and respiratory protection. They are very comfortable and fit face well.